LIGHT OF THE WORLD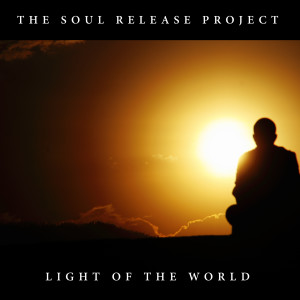 SRM:06.
This album is a collection of devotional songs to God, a celebration of Divine Love & the 'Prince of Peace' Jesus Christ for the festive season this Easter, it is also an open expression of spirituality & love that transcends boundaries in a wider context.
This is pure heart music for the soul & is a beautiful enriching expression when meditated upon leaving one in a very still space.
For the most rewarding affect listen with a set of good headphones or lie down & listen through your hifi & let the sound wash over you to absorb the wide range of vibrations contained within.
SAMPLE THE ALBUM HERE:
TRACKS:
1. Light Of The World
2. Divine Love
3. Love For Yeshua
4. You Spread Your Wings
5. Song For Souls
6. Dance Of Light
All songs composed, performed, produced, mixed & mastered by Edgar James 2013.
WATCH THIS VIDEO OF THE SONG 'DIVINE LOVE' FOR A BEAUTIFUL RESTORATIVE MEDITATION.
To help soul healing & bring comfort to your heart, great for stress relief helping you move into an anxiety free space.
REVIEWS:
The music was something no words can describe or label. An endless melody of energy xx God bless you at this great time xx — feeling excited.
DANCE OF LIGHT VIDEO:
BUY THE LIGHT OF THE WORLD CD HERE at 'Gifts4thesoul'