GENERAL
EVA SMILES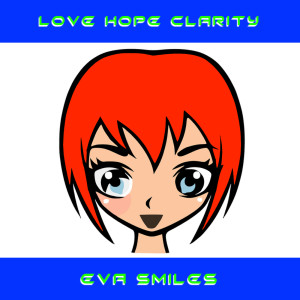 'EVA SMILES' The brand new single by 'Love Hope Clarity' is a simple joyous pop song of the heart loaded with a big smile & packed full of spirit! This was written this summer 2016 as simply a bit of fun!
How many times have you been into a cafe or restaurant & thought 'your nice!' & hoped to get served by the same waitress or waiter next week! Well this is dedicated to everyone who has been in that situation & knows that feeling only to well. It's 3 minutes of Indie pop fun with funky cool guitars, a bouncing bass line & rocking drums. EnjOy!!!
–
You can download 'Eva Smiles' by pressing the link below
YOU CAN ALSO WATCH THE FULL PROMO VIDEO & DONT FORGET TO SHARE IT WITH YOUR FRIENDS TO!!!
Written, performed, produced, mixed & mastered by Edgar James 2016
–
MUHAMMAD ALI –  A GREAT MAN
My personal tribute to Muhammad Ali who was & still is a source of inspiration to me in my life & has been a source of inspiration to millions of people through out the world on many levels so its lovely to be able to share my reflections with you in this poem. Peace & blessings & enjOy!
–
Maudib
In many ways my old band 'Maudib' with singer Phillip Lee was the origins for 'The Soul Release Project'. We were certainly free flowing & expressed our self's in a very different light to other bands on the scene at that time. These few songs, rehersals/demos take you back to a very personal & liberating time for me so I would like to thank you for sharing my memories with you. Enjoy!
FALLING
Spiritual soul heart felt song by Edgar James & Phillip Lee written in the moment in our first session together. Three songs poured through us & were recorded that evening, this was how it started the rest is history!
EAST IS EAST
A spiritual heart felt song by Edgar James & Phillip Lee written in the moment as a spontaneous flow. What you hear is the 3rd take of writing & playing 'East is East' that evening.
A DREAM INSIDE
'A dream in side' written by Edgar James & Phillip Lee. With Martin on bass & Matt on drums. Rehersal demo recording in 2000.