ETERNAL HEART BEAT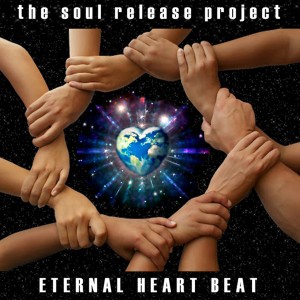 SRM: 04. Eternal Heart Beat' is an alternative relaxation healing meditation journey, a unique musical exploration within the Spiritual Chillout genre. Combining dance beats, spacious melodic guitar lines & thought provoking poetry with hypnotic meditative results
The music invokes many feelings as the journey unfolds with the mix of different styles & potent spiritual vibrations contained within creating a powerful healing affect within your being. Proven to being one of the best meditation chillout albums of the year
REVIEW By Suzy Davies (Author Of 'Johari's  Window')
From the meditative, 'It is Beautiful', to the sheer exuberance of 'Six steps to the Blue Lotus'. From the philosophical, 'A Poem to the Universe', to the sublime title track, 'Eternal Heart Beat', through to the Divine prayer. 'Om Namoh Bhagavate Mother Meera'
Edgar has crafted an album that is nothing less than the sound of the soul singing. This world music is pure joy, uplifting and transformational.
Relax and let the music take you on a shape -shifting flight- a journey of personal discovery for mind body & spirit.
MORE  REVIEWS…
By Swami Asokanada
Wow! I've got some neurons firing in my brain that have been fast a sleep. Thank you!
By Ana Corrie
The spell binding beauty found in this album is nothing less than
amazing. Edgar's music touches me and captivates me.
"Eternal Heart Beat" takes you on a journey of self discovery, and I
am very grateful to the Soul Release Project for making music that can
really help us grow, and to introspect and trip in ways I wouldn't
otherwise. Thank you Edgar!
By Picia
It dissolves your seperation…………. back into Oneness.
It is not music as you know it………..its the sound of Cosmic Energy.
Matching your heartbeat to that of the cosmos, bringing you back in tune with it.
By Somadra
WOW… I dont know where i am after listening to this CD but it isnt where i was when i started. My body is in a state of total relaxation and my consciousness is out there in the COSMOS, at ONE with the COSMOS. TOTAL PEACE, TOTAL STILLNESS.
By Sheila Hill, (Inner Sound, UK)
"Edgar's poetry is thought-provoking and invites you on an inner journey of mindful meditation.  His CD offers a varied selection of musical compositions that draw the listener into a state of relaxed contemplation."
By Samma
"The music  has a brightness to it that invokes images of sunshine and inner radiance. You will notice that the music and words are very thought provoking, but it is also very 'alive' and energizing. This empowering composition is wonderful for awakening and cleansing your base chakra and moves upwards. A very different experience. Complicated and insightful, taking you deeper inwards to a depth never though possible. Not for the faint hearted but definitely for those clearly committed to a path of self discovery without fear of what they may find."
A meditation on the Eternal Heart Beat for all  Yoga practitioner's & soul searcher's the world over. Taking on western influences as well as from India mixed with beats & powersful sub bass lines, inspired mantras/chants of Mother Meera, poetry & spacious melodic guitar lines to hypnotic affect. This album is truly an innovative & inspired exploration for inner peace & healing.
SIMPLY CLICK THIS LINK FOR DOWNLOAD!  ETERNAL HEART BEAT DOWNLOAD
BUY THE CD HERE AT 'Gifts4thesoul' SIMPLY CLICK THIS LINK!  ETERNAL HEART BEAT CD
TRACK LISTING FOR 'Eternal Heart Beat'
1. It Is Beautiful (5:43)
2. Six Steps To The Blue Lotus (21:30)
3. A Poem To The Universe (5:41)
4. Eternal Heart Beat (7:04)
5. Om Namoh Bhagavate Mother Meera (8:24)
CD AVAILABLE THROUGH
Amazon.co.uk: Copy & paste this link below
http://www.amazon.co.uk/gp/product/B008GSSAEQ
DOWNLOAD:
Copy & paste this link below to go directly to the download page!
http://thesoulreleaseproject.bandcamp.com/album/eternal-heart-beat
MOTHER MEERA DARSHAN SONG
Darshan with Mother Meera, This is a meditation of love Divine with the mantra Om Namoh Bhagavate Mother Meera you may experience an inner feeling of healing, deep transcendental peace & outer radiance. For the best affect listen with headphones!
The sample of this song is taken from the album 'Eternal Heart Beat'.
See above for more details!
LYRICS
IT IS BEAUTIFUL
By
Edgar James
It is beautiful when the blood flows like a river of heavenly bliss,
It is beautiful when the lake holds reflections of thy kiss,
It is beautiful when the mind is open & is a reservoir of love
It is beautiful when the body moves in actions of surrender from above
It is beautiful when I have come home & not gone anywhere
It is beautiful when the craving is unmanifest & the stillness speaks
It is beautiful when there is no separation between me & you
It is beautiful when I am crying & feel no grief
It is beautiful when love is beyond my wildest dream
It is beautiful when thy calling is heard in my actions & deeds
ETERNAL HEART BEAT
By
Edgar James
Eternal heart beat,
oh eternal heart beat,
when I hear your Holy name my mind & my heart unites in your love,
there is no separation,
other than the separation I cause my self,
due to my delusion,
due to my fear,
for not surrendering completely to you my Lord,
the reservoir of all pleasures,
my Lord I give my self to you,
Divine,
I love you.
And now let me be a channel for you my Lord,
Let me be a vehicle for your Divine creativity,
may you express through me so I may give to others what you desire,
that you have given to me that you have blessed me,
may I work tirelessly for you my Lord,
so that I may use my God given talents that you have given unto me,
for the sake of your Holy name may I be your devotee,
for the sake of my soul may I find you my Lord may I find you… Eternal heart beat, in your supreme name,
remove the veil that covers my eye
…..Divine.